NEMT Services
Ride N Safe Medical Transport | est. 2007
Supporting care providers with safe, reliable, stress-free transportation for those transitioning between all levels of healthcare
Covid Transportation Available
Ride N Safe continues to operate safely under state, local, and CDC guidelines. Non-emergency medical transportation (NEMT) services Ambulatory/Walk-on Assist, Wheelchair, and Reclining Stretcher-chair are available in all three Service Areas - Fort Worth, Waco, and Denton. In 2020, Ride N Safe safely and successfully completed over 1,000 COVID-related transports.
Regional and Long-Distance NEMT Transportation
Non-Emergency Medical Transportation Outside of North Central Texas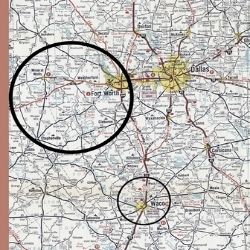 Ride N Safe Medical Transport is happy to accommodate Non-Emergency Medical Transportation (NEMT) outside of its three Service Areas - Fort Worth, Waco, and Denton. Ride N Safe has provided transportation throughout the entire State of Texas. Additional traveled states include Oklahoma, New Mexico, Louisiana, Mississippi, Alabama, Missouri, Kentucky, and Pennsylvania.
With as much advance notice as possible, please call or email regarding long-distance transportation needs. Ride N Safe will work to make proper arrangements for both the passenger and Driver(s). Quotes will be based on mileage, passenger specifics, and other possible accommodations. Call Dispatch at (844) 573-9346 to discuss long-distance transportation needs.
Additional Passenger Benefits
Reclining-wheelchair option provides greater comfort for long-distance trips
"Forward-facing" positioning is preferred by passengers and may eliminate any undue nausea that riding backward can cause
Anchored lock-downs for a more comfortable ride
One-way & Round-Trips are possible
Bariatric Patients: up to 450 lbs.
Oxygen: Tanks can be provided by Ride N Safe; Dispatch will carefully calculate liters/minute needs of passengers to ensure safe transport
Ride N Safe Medical Transport is Available When you Need Us
Call today for all your transport needs! (844) 573-9346