NEMT Services
Ride N Safe Medical Transport | est. 2007
Supporting care providers with safe, reliable, stress-free transportation for those transitioning between all levels of healthcare
Medical Transportation for Individuals
Can Help and Ease the Worries Related to Transportation Needs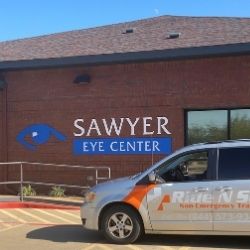 Unlike public transportation, taxis, and ground ambulance, Ride N Safe Medical Transport, LLC offers a cost-effective solution for patients needing reliable and timely transportation to and from a wide variety of healthcare settings.   
Covered counties include:
*For travel outside these three Service Areas, with prior notice, Ride N Safe is glad to provide regional and even out-of-state transports.
Transition "To & From" All Levels of Care
Ride N Safe serves hospitals, long-term acute care facilities, rehabilitation hospitals, skilled nursing centers, dialysis and wound care facilities, out-patient imaging, physicians' offices (primary care & specialists), physical therapy, and hospice.
Home transports to a variety of medical facilities
To and from hospitals to all levels of care and/or living arrangements
From the rehabilitation setting to home
Why Choose Ride N Safe Medical Transport?
Freedom to Stay at Home
With Ride N Safe, patients recovering in the comfort of their own homes can easily make critical follow-up appointments. If a wheelchair and/or decreased stability prevents a family member or friend from providing transportation, a call to Ride N Safe can easily overcome those challenges.  
Ability to "Age in Place"
If you, or a loved one, chooses to remain at home during ongoing treatments or recovery, Ride N Safe offers a reliable alternative that makes aging in place possible. 
Sense of Security
Passengers and their loved ones can rest assured that Ride N Safe provides reliable, timely, and courteous transportation. Scheduling transports for medical appointments, dialysis, and other outpatient services can be simple with our toll-free number.  
Improved Quality of Life
When possible, Ride N Safe can help make arrangements for ambulatory and wheelchair-bound passengers to attend special events such as weddings, graduations, family gatherings, funerals, and other non-medical appointments. Transports can be made close to home or states away, Ride N Safe can cover it all.
Provide Additional Support
Ride N Safe provides non-emergency medical transportation all year long, supporting nights, weekends, and holidays. This is especially comforting for spouses, caregivers, and adult children assisting with a patient's care while working full-time or living far away.
Ride N Safe Medical Transport is Available When you Need Us
Call today for all your transport needs! (817) 778-9747